Individual Therapy for Children and Adolescents
Are you struggling with your child or teen due to problem behaviors or power struggles? Has a change in yours and your child's life left you feeling depressed or anxious? Do you feel like you don't know your teen and have lost the close relationship you once had?
If you are worried about your child or teen, counseling can help.
Most children and teens can't adequately express their emotional worlds through language. Instead, they communicate distress through their actions. Conflicts at school, falling grades or withdrawing from parents are some of signs your child may need help through a difficult time.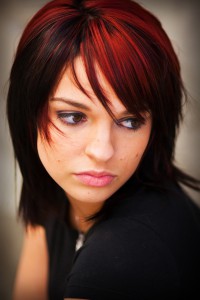 Many children, teens and young adults' lives are interrupted by trauma or life transitions such as loss of a loved one, family separation or divorce.
Therapy provides a safe and structured environment for young clients to express and explore the meaning these events have to them. In addition to talk therapy, clients may choose to utilize sand play, art, or play to communicate their emotions.
It is normal in times of distress to need guidance from outside the family to help you and your child overcome these obstacles and rebuild a relationship of trust and respect.
During a child or teen's therapy, I meet with parents on a monthly basis to develop strategies that may help the child at home. If family therapy or other auxiliary services are indicated, I provide referrals or resources to meet a family's needs. Call me at (408) 207-5269 to discuss which therapy method may be helpful for you.